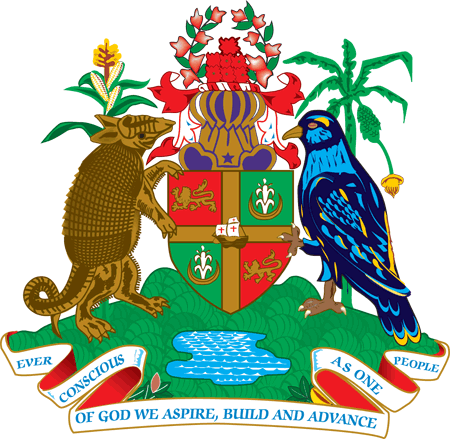 GOVERNMENT OF GRENADA
Ministry of Finance, Planning, Economic Development and Physical Development
Planning, Monitoring and Evaluation, And Knowledge Management Specialist
TERMS OF REFERENCE | VACANCY DETAILS
The Government of Grenada (GOG) has received funding from the International Fund for Agricultural Development (IFAD) and the Caribbean Development Bank (CDB) to embark on a six (6) year (2018-2024) programme; the "Climate Smart Agriculture and Rural Enterprise Programme (SAEP)" and intends to apply a portion of the proceeds to eligible payments for which this invitation is issued.
The Government has also embarked on a Rural Development Unit which includes coordination between the Climate Smart Agriculture and Rural Development Programme (SAEP) and the Basic Needs Trust Fund (BNFT).
The primary goal of these programmes is to contribute to the reduction of poverty and vulnerability of men and women in rural communities in the tri-island state of Grenada.
The Ministry of Finance acting on behalf of the GOG now invites suitably qualified persons (National or Regional: Male or Female) to fill the position of Planning, Monitoring and Evaluation, And Knowledge Management Specialist, Government of Grenada/Climate-Smart Agriculture and Rural Enterprise Programme (SAEP) and the Basic Need Trust Fund.
Main objective/Role of Officer
The objective of the appointment is for the Planning, Monitoring and Evaluation, and Knowledge Management (M&E) Specialist, is to guide the overall M&E strategy and implementation of related activities within the Rural Development Unit and via key implementing partners, plus providing timely and relevant information to the Unit's stakeholders. This entails close communication with all involved in Programme implementation and coordination: the Steering Committee, the Programme Manager/Head of Rural Development, PMU and partner staff; BNTF and Programme beneficiaries.
Qualifications and experience required:
Candidates should possess the following:-
A university degree in Development Studies, Statistics, Social Science or a related field.
At least three years of proven experience with: Planning and implementation of M&E systems; M&E methods and approaches (including quantitative, qualitative and participatory); The logical framework approach and other strategic planning approaches; Training in M&E development and implementation; Facilitating learning-oriented analysis sessions of M&E data with multiple stakeholders; Information analysis and report writing; Development of evidence based knowledge products.
Type of Appointment:         Individual
Duration of Contract:         3 Years (performance review on a yearly basis)
Duty Station:                          SAEP Office/SAEP
GIDC Building
Lower Main Street, Sauteurs
St. Patrick
Grenada
Compensation Package: Salary will be commensurate with qualification and experience
Application Deadline:
Interested persons should send a letter of application and a detailed resume to the following two addresses:
 

Permanent Secretary

Ministry of Finance, Planning, Economy

Energy & Cooperatives

The Carenage

St. George

Grenada

 

Chairman

SAEP – Programme Steering Committee

Ministry of Finance

The Carenage

St. George

Grenada

 
Applications can also be sent electronically to This email address is being protected from spambots. You need JavaScript enabled to view it. and saep@saep.gov.gd with the subject line:
"Statement of Capability – Procurement Officer: Climate-Smart Agriculture and Rural Enterprise Programme".
Applications should reach Ministry of Finance no later
ONLY SHORTLISTED CANDIDATES WILL BE CONTACTED